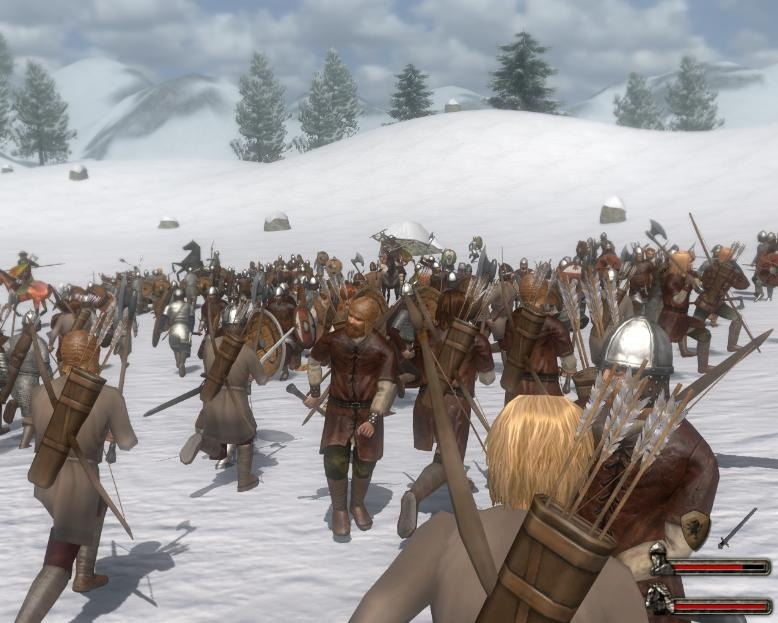 Mount&Blade: Warband is the first sequel for the action role-playing video game Mount&Blade. First announced in January 2009, the game was developed by TaleWorlds and was published by Paradox Interactive on March 30, 2010 and is available as a direct download from the TaleWorlds' website, through the Steam digital distribution software, or as a DVD.
Warband expands on the original game by introducing a sixth faction, The Sarranid Sultanate, increasing the political options, allowing players to start their own faction, and incorporating multiplayer modes. Reviews of the game were generally favourable, with the addition of multiplayer the most highly praised element. This anticipated game won many awards, such as a nomination for the "Best Indie Game of the Year.
In a land torn asunder by incessant warfare, it is time to assemble your own band of hardened warriors and enter the fray. Lead your men into battle, expand your realm, and claim the ultimate prize: the throne of Calradia! Mount & Blade: Warband is the eagerly anticipated sequel for the game that brought medieval battlefields to life with its realistic mounted combat and detailed fighting system.
Mount and Blade: Warband Minimum System Requirements:
OS: Windows 2000/ME/XP/Vista/Windows 7
CPU: 2.1Ghz Processor or higher
Video Card: Graphics card (128 MB+)
Sound: Direct X-compatible sound card
Mediafire Download Link 200mb
Status:

Working
If you have game errors like xlive.dll or other errors go to this page
http://mediafiregames2012.blogspot.com/p/note-to-users.html